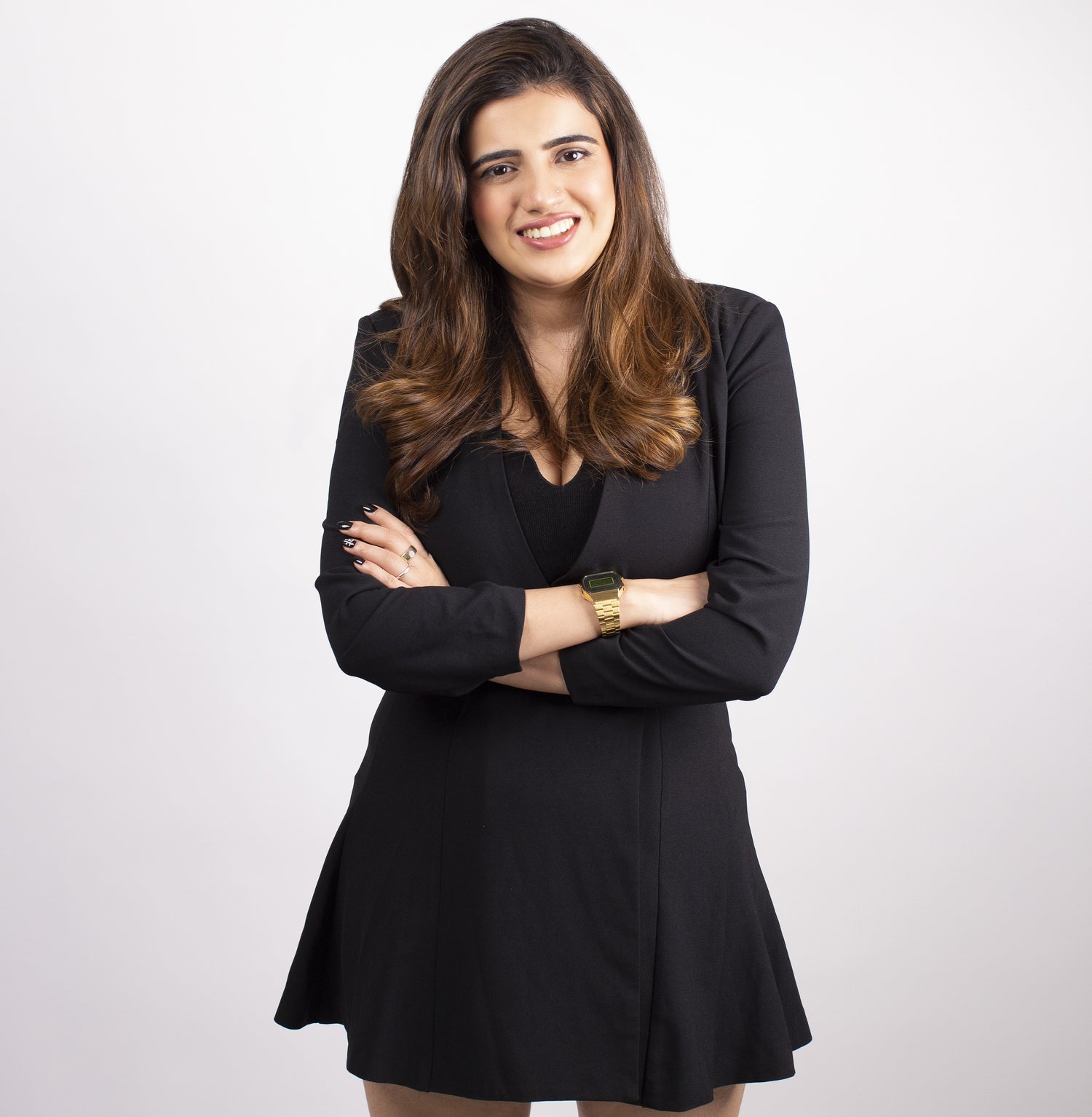 Our Story
Pooja is a celebrity and bridal make-up artist who set out on her journey 8 years ago. With a thorough training from Fat Mu Academy for makeup and BBlunt for understanding cut, colour and styling of hair she launched her career with a job at MAC Cosmetics where her sheer hard work and talent gave her the recognition and push to serve as a professional freelance makeup artist.
Over the course of 8 years, not only has Pooja worked with leading brands like Nykaa, Estee Lauder, Smashbox, Charlotte Tilbury and Huda Beauty to name a few but has also built an exceptional growing list of renowned clientele.
2020 marked the beginning of Pooja's entrepreneurial outset into the world of skincare. With a goal in mind to replace invasive skin treatments with simple facial massages, she began experimenting with various techniques and tools for instant, effective and remarkable results. Leading to the launch of her brand, Fit Face.
About Fit Face
Fit Face is an ingenious skincare brand that aims at giving you healthier looking and feeling skin. Our approach is easy yet effective, we believe in replacing invasive face lifting and sculpting treatments with holistic alternatives.
Our goal is to introduce products that involve treating your skin to non-invasive, safe and traditionally practiced techniques. Our tools are hand-crafted in India and are designed specifically to help sculpt, uplift and tone your face. Our methods and tools are suitable for all skin types and can be used by everybody.
From skincare buffs, to estheticians, and pro makeup artists our tools prep the skin to give you a perfect canvas to work on. The Fit Face workout is simple - warm up, lift, cool down! So who's ready for some face cardio?
We'd love to hear from you ♥